Are you prepared

to migrate away from Genesys PureConnect?
Genesys will cease supporting Pure Connect in 2025.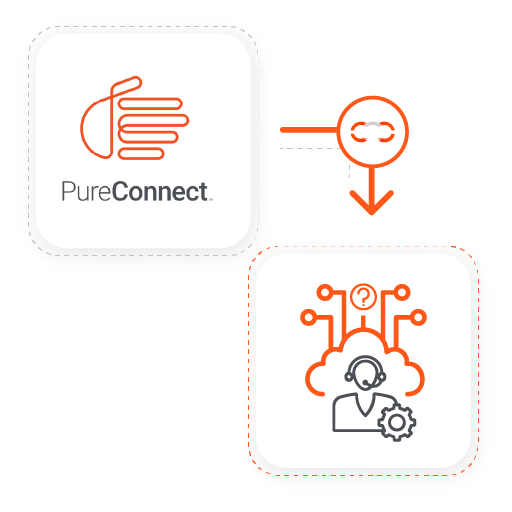 Genesys is
ending support

for its PureConnect products.
The decision to stay on PureConnect, migrate to the Genesys cloud, or select another vendor, may be one of your contact center's biggest moments.
Don't make

this decision alone
Lean on expert help to ensure you make the right decision for your business.
Start thinking about your plan
We can shepherd you through the migration process.
Empowering clients to make
the right

CX technology decisions
We are a consulting firm that specializes in helping business procure and implement contact center technology. Clients who partner with us instantly gain a trusted ally, one who makes sure that your internal organization is ready for the migration, the right technology is purchased, and the vendor delivers on that promise.
A Decade of Experience
Moving
Contact Centers
"We could not imagine accomplishing what we have without the help of Cloudlinx."
Vice President of Corporate Service UniFirst
"They are the ONE partner I have that I have never need to push or to follow-up on, they seem to always be a step or two ahead of me."
VP of IT & Business Systems. Itochu Prominet
"Finally, a partner that not only thinks of your current needs and takes the time to understand your business..."
Brother International Printing
Senior Manager, Procurement & Vendor Management
"I went from a 100% skeptic about what Cloudlinx promised in our initial meeting to a 100% believer..."
National Restaurant Association Sr. Director, Customer Operations
"We saved a ton of time, effort & money by working with them..."
Technology and Support Center Manager Ashley Furniture
"...our trusted partner managing these issues with the vendors so we can focus on running our business."
UniFirst - IT Senior Service Manager CCaaS Deployment